Invitation for 115th China Import and Export Fair

Be our witness in the Pellet mill manufacturers competition
Dear friends,
Do you want to boom your pellet making business in the vibrant spring? Now Agico is inviting you to take part in The 115th China Import and Export Fair to seize the chance to boom your pellet making business in the Blossoming spring.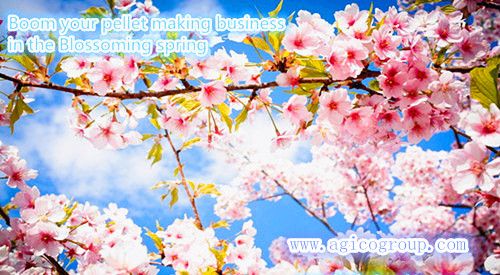 Boom you business in the blossoming spring!
Each year the China Import and Export Fair also named as Canton Fair attracts thousands and thousands of importers and exporters from all over the word in various fields. As in the field of pellet industry, it will be a big party for pellet mill purchasers and a challenging competition for pellet mill manufacturers. Confront with the challenge, Agico Group as the pellet making machinery manufacturer would like to invite you to attend the party as friend and as our witness to see the success of Agico pellet mills and your pellet making business.
My dear friends, in the coming 115th China Import and Export Fair, we will present Model 150 die -rotating pellet mills and Model 200 roller-driving pellet mills which is the ideal choice for small scale pellet production and for home use. Welcome to visit our booth 3.1 E45,46, where you will see is not only our latest products but also a prosperous future of your company!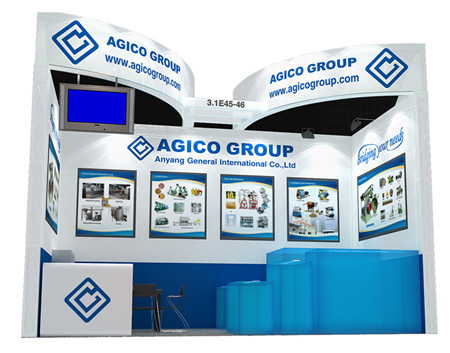 The booth of Agico in the Canton Fair
The detail information is as following for your convenience
Date: Apr. 15-19, 2014
Venue: China Import and EXPORT Fair Complex (No.380, Yuejiang Zhong Road, Guangzhou, China).
Canton Fair Website :http://www.cantonfair.org.cn/en/index.asp
Email Us *Indicates a required field