Make Biomass Pellets to Fertilize Australia
Granulated fertilizer business man, Mr. Steve conducts a field trip to Agico Group's headquarters and Gemco factory on June 3td and 4th. Even though Australia is miles and miles away from China, he eventually gets in An yang city of China where the key to his business success lies.
Being in the granulated fertilizer field for many years, Mr. Steve wants to expand his business and then he comes to Agico Group for he wants to purchase the patented products, the ZLSP400C D-TYPE pellets mills, which can produce high quality biomass pellets with high efficiency but relatively low cost.
On visiting Gemco workshop, Mr. Steve manages to operate the ZLSP300C D-TYPE pellets mills. Because the water content of Mr. Steve's raw materials is high up to 30 – 35 %, Gemco pellets mill engineer purposely improves the moisture content of the grain stalks up to around 35%. The trial running is very successful and the pellets produced meet the international standards and Mr. Steve's requirements, which lets Mr. Steve's smile brighter and makes him say "GOOD" repeatedly. At last, the Mr. Steve can confidently expand his granulated fertilizer by making his own biomass pellets, which will fertilize the fields of Australia.
The smiles of our customers are Agico Group's pursuing, and the quality of our products and services are the foundation of our cooperation and the key to the success of our customers.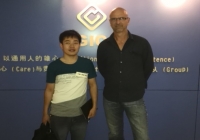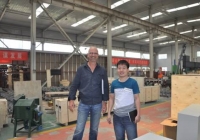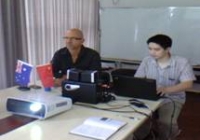 Email Us *Indicates a required field