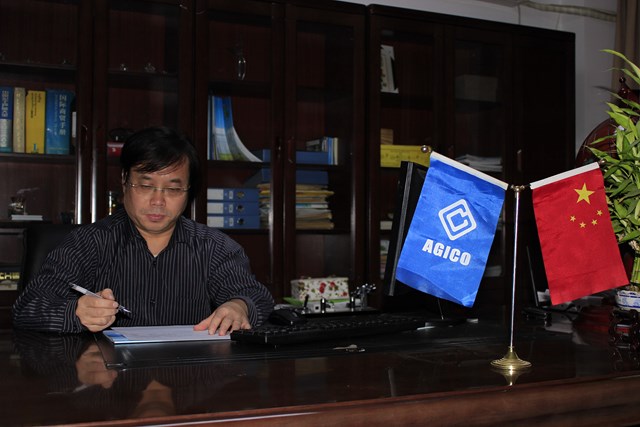 陈勇(Richard Chen), the founder & CEO of AGICO GROUP
About Richard Chen and AGICO GROUP

Graduated as master of science and engineering from Xi`an Jiaotong University. Richard set up his first oversea company in Hungary when the reform and opening-up policy in China was just started. Realizing that China will with no doubt play a non-substitutable and increasingly important role in global communication and connection, Richard then return China to start AGICO GROUP, the first international trading company in his hometown, Anyang city of Henan.
With a distinctive insight of international trading and e-commoce, Richard is among the earliest people in China who combines international trade with internet. Unlike the conventional exporting companies existing that time, AGICO GROUP, founded in 1990's, is deeply involved with internet marketing, which was afterwards proved to be a greatly successful business assistant to facilitate business growth. Given than the sales revenue skyrocketed in the first several years, Richard decided to expand AGICO's business scope from initially edible oil making machinery and flour making machinery to waste-to-energy machinery. This move-with-the-times strategy again shows the bravery and smart leadership from Richard Chen.
Adjusted by the new AGICO footprint, Richard build their own factory –Gemco Energy Machinery, manufacturing wood pellet and briquette making machinery. Since then, AGICO transforms from a pure exportation company to a brick-and-mortar manufacturing type enterprise.
It has been nearly 20 years since the first day of AGICO GROUP. Looking back at the times of this company, it is a reality and also a mirror of development history of Chinese entrepreneur and small and medium enterprises. From edible oil making machinery to renewable energy machinery, to LED lights and railway components, Richard and AGICO group will not stop giving the world infinite possibilities.

Talk to Richard on Wechat: sunnymx

Email Us *Indicates a required field